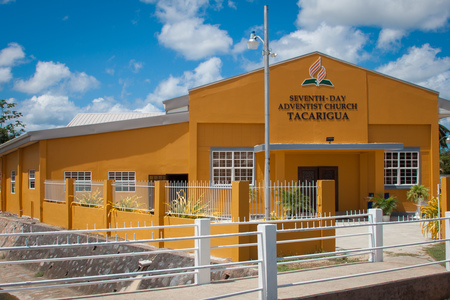 The Tacarigua Seventh-day Adventist Church is located in Trinidad and Tobago, West Indies. Formally dedicated on October 30th, 1983 and rededicated on October 18th, 2015, this church strives to be a light in the community by God's grace. The name "Seventh-day Adventist" speaks of the fact that:
We believe in the Seventh day of the week as the Sabbath, and worship on that day.
We believe in the Advent or coming of our Lord Jesus Christ and live our lives in accordance with His Second Coming.
As a Christian church, Seventh-day Adventists are a faith community rooted in the beliefs described by the Holy Scriptures.



If you would like to download a video slideshow of our recent rennovation and rededication please click here.